iPhone Passcode Screen Locked Repair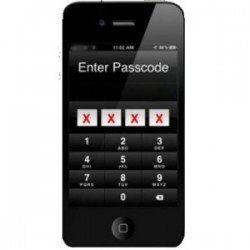 Estimated Repair Time: Max 2 Hours
NO FIX NO FEE
Please Note that the Customer has to bring the Phone for Repairs by himself/herself

If you have locked you passcode screen and have tried many times to unlock the screen, you might have blocked the phone completely.
When we unblock the passcode, all your data and contacts in the phone will be lost.
We do not take any responsibility for loss of your data or any other valuable information due to passcode unblock.
Once your phone is passcode unblocked, we will set a default password as 0000 and you can change it at a later stage.
Please provide your IMEI number (used for our tracking purpose).
Once we have receive your phone in our shop we will take pictures of the phone before we start with any repair works.
All payments will be charged only after the successful repair works.

iPhone Passcode Screen Locked Repair