iPhone X Power Button Replacement Repair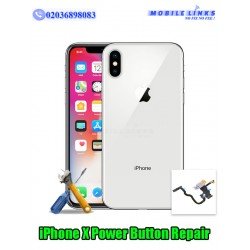 iPhone XR Power Button Replacement Repair



NO FIX NO FEE
Repairing Time:- Same Day(working day only), depending on the availability of the spare parts.
This Repair is for iPhone X Power Button Replacement Repair only.

Please provide your IMEI number (used for our tracking purpose) and also give a detailed description of the damage to your phone, so that our specialist can have a clear understanding of the repairs that need to be carried out.
Please be aware that the Customer has to bring the Phone for Repairs by himself/herself
Once we receive your phone we will take pictures of the phone before we start with any repair works just for identifications and to avoid any conflicts with the customer.

All our repair works have 30 days warranty.
NO FIX NO FEE!
For Any Other Information Please Call Us at 02036898083
iPhone X Power Button Replacement Repair